A Campus with a Quad
The Quad sits atop the podium on the 5th floor, a beautifully landscaped one-acre park that serves as the building's creative hub. A café pavilion and central gathering space promote community building, where tenants can eat, relax, socialize, meet, and even host outdoor events like theater, music, and dance nights. The Quad will be the center of life at the JACX.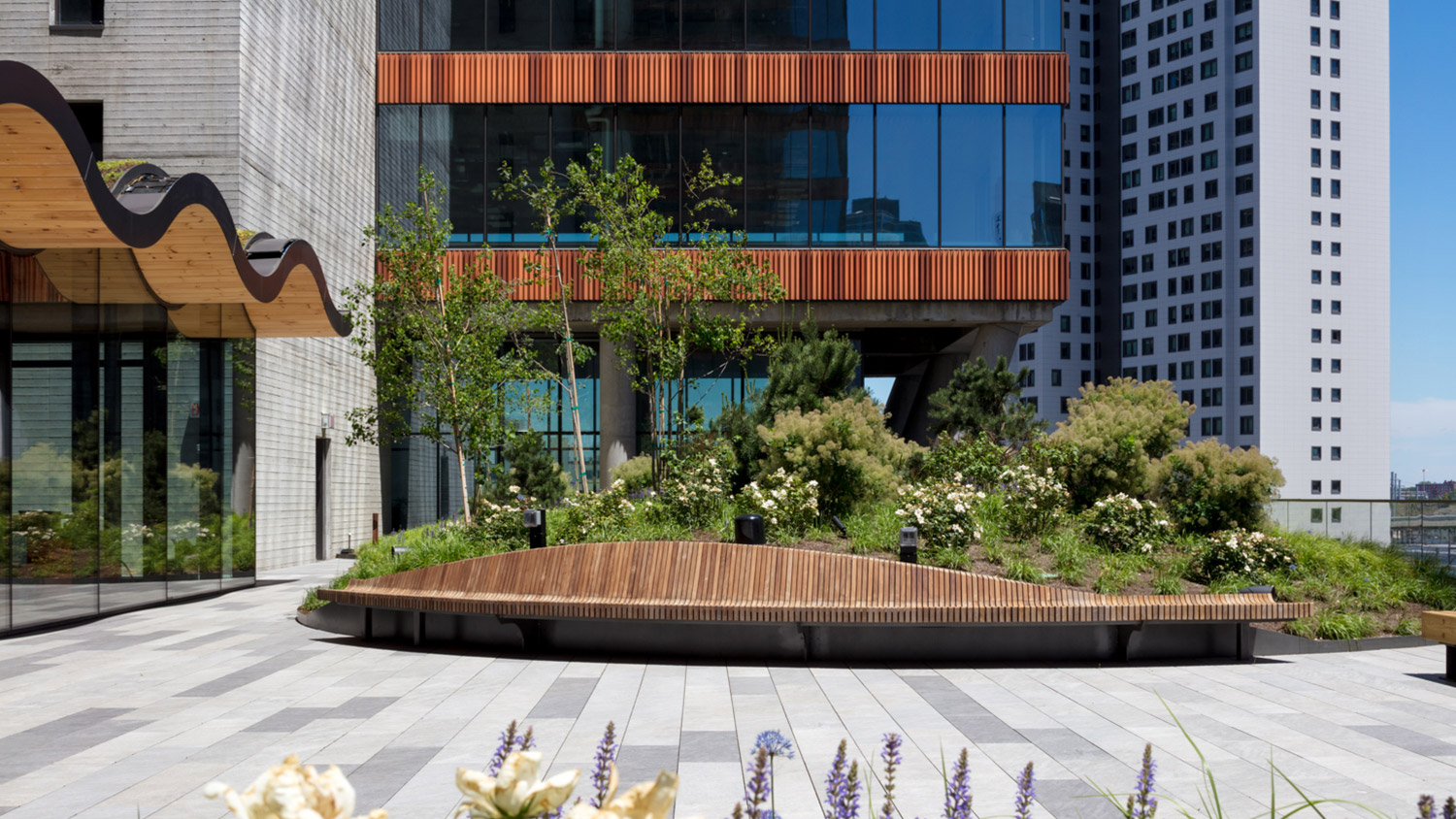 Outstanding Tenant Amenities
Amenities at the JACX accomplish two goals: foster innovation through interaction, and provide tenants with everything they need in a true work-play-live environment. In addition to the Quad, greenery is abundant, from the rooftop terrace and pavilion with breathtaking views across the City, to the lush Queens Plaza streetscape adjacent to the street-level retail.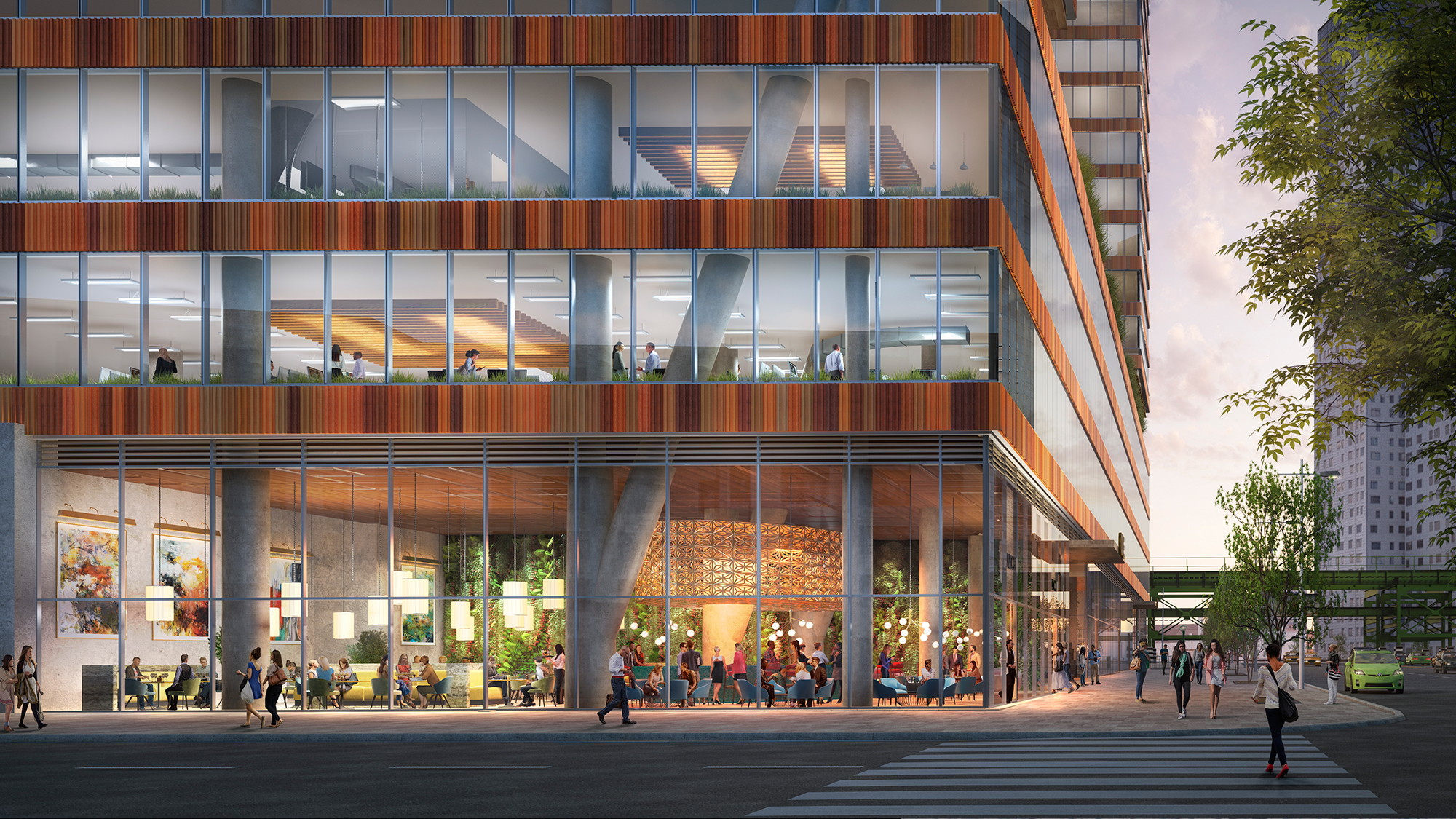 The JACX will include over 50,000 SF of curated retail space, including JACX&CO food hall and boutique fitness center, Performance Lab. For those who commute to work by bike or car, there is an on-site valet garage for 550 cars and 175 bike spaces with showers.